Oil & Lube Services
Is it time for an oil change? Head to any of our convenient locations and give your car the maintenance it needs, from an oil change geared to your car's mileage and a 21-point safety inspection to a range of additional services, including power steering flush, A/C charging, and much more.
Oil & Lube Services offered at these locations:
Full Synthetic Oil Change
Provides Greater Engine Wear Protection
Outstanding Oil Consistency
Ultimate Cleaning Protection
FREE FULL SERVICE CAR WASH
Full Synthetic Oil Change Packages:
Service Pro — $74.99
Quaker State — $84.99
Pennzoil — $99.99
High Mileage Oil Change — $64.99
Made for vehicles with over 75k miles
Prevents Leaks
Reduces Oil Consumption
FREE EXTERIOR CAR WASH
All Weather Oil Change — $19.99*
*Excluding Southbury, which is $29.99 and includes an exterior wash.
Up to 5qts Most Cars
Cartridge Oil Filters Not Included
Plus Disposal Fee
21-Point Safety Inspection
Up to 5 quarts of Motor Oil (additional quarts extra)
Check Air Filter
Check Oil Condition & Level
Check Brake Fluid Level
Lubricate Door Hinges
Check Tire Pressure
Check Battery & Clean Terminals
Check Headlights & Brake Lights
Inspect Wiper Blades
Check Transmission Fluid
Check Radiator Fluid
Check Power Steering Fluid
Check Air Cabin Filter (if equipped)
Fill Windshield Washer Fluid
Check PCV Valve
Inspect Throttle Body & Fuel System
Inspect Serpentine Belt
Check Front & Rear Differential
Chassis Lube
Check Transfer Case
Oil Filter (most cars – specialty filters extra)
Close
Vehicle Care Services
Engine Flush Service $59.99
Fuel Injection Service $79.99
Power Steering Flush $79.99
A/C Recharg $149.99
Radiator Service $119.99
Automatic Transmission $129.99
Air Filter $19.99
Cabin Filter $29.99
Tire Rotation $24.99
Close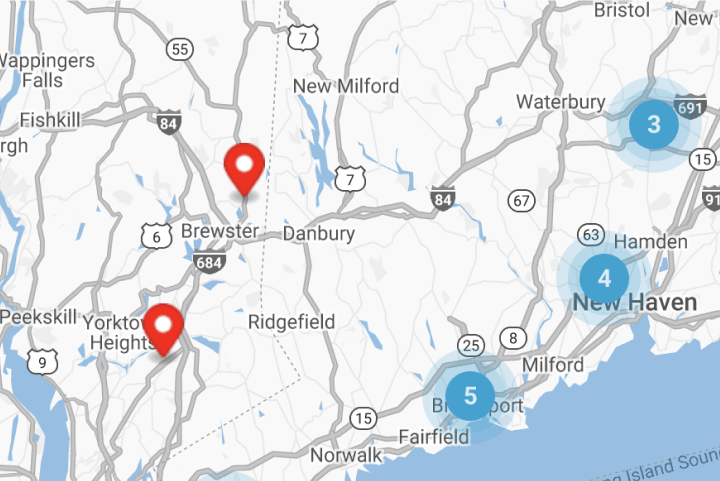 Splash Office Headquarters
472 Wheelers Farms Rd., Suite 304
Milford, CT 06461
Phone: 203-324-5400
Toll-free: 888-MySplash
Fax: 203-325-9405