Full Service Handwash
Pamper your car with a premier Full Service Handwash at Splash. Here's how the entire 10 to 15 minute process works:
Leave your vehicle at the vacuum station and enter our viewing gallery and gift store to watch the wash process and do some fun shopping.
We thoroughly vacuum your vehicle's interior — including your dash and door jambs — and wash your windows.
Your vehicle enters the tunnel for pre-soak and rinsing.
Here's where the similarity to typical automated vehicle washing ends. Your vehicle still travels by conveyor belt, but instead of encountering potentially harsh brushes, it's completely hand washed by attendants using specially crafted lambswool mitts. Any chance of friction, which might damage your vehicle's finish, is removed. (We also offer hot wax, ceramic coating, and rust inhibitors, all of which can be applied on line.)
Once your vehicle exits the tunnel, it is hand-dried by attendants using ultra-soft towels.
The Works
Splash Hot Wax
Undercarriage Wash
Splash Clearcoat Sealer
Windows Cleaned
Splash Tire Shine
Interior Vacuumed
Splash Wheel Brite
Dash & Door Jambs Wiped
Full-Service Handwash
Super Shine
Splash Foam Polish
Splash Clearcoat Sealer
Windows Cleaned
Interior Vacuumed
Splash Wheel Brite
Dash & Door Jambs Wiped
Full-Service Handwash
Undercarriage Wash
Wheels Express
Splash Tire Shine
Splash Wheel Brite
Windows Cleaned
Interior Vacuumed
Splash Wheel Brite
Dash & Door Jambs Wiped
Full-Service Handwash
Full Service
Windows Cleaned
Dash & Door Jambs Wiped
Interior Vacuumed
Handwash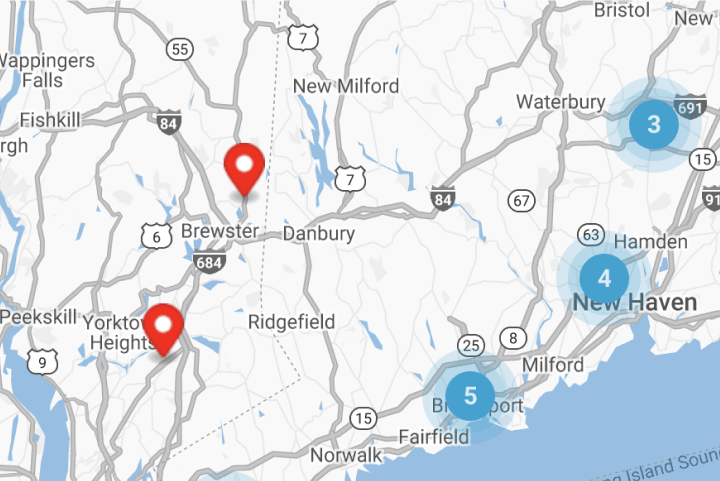 Splash Office Headquarters
472 Wheelers Farms Rd., Suite 304
Milford, CT 06461
Phone: 203-324-5400
Toll-free: 888-MySplash
Fax: 203-325-9405